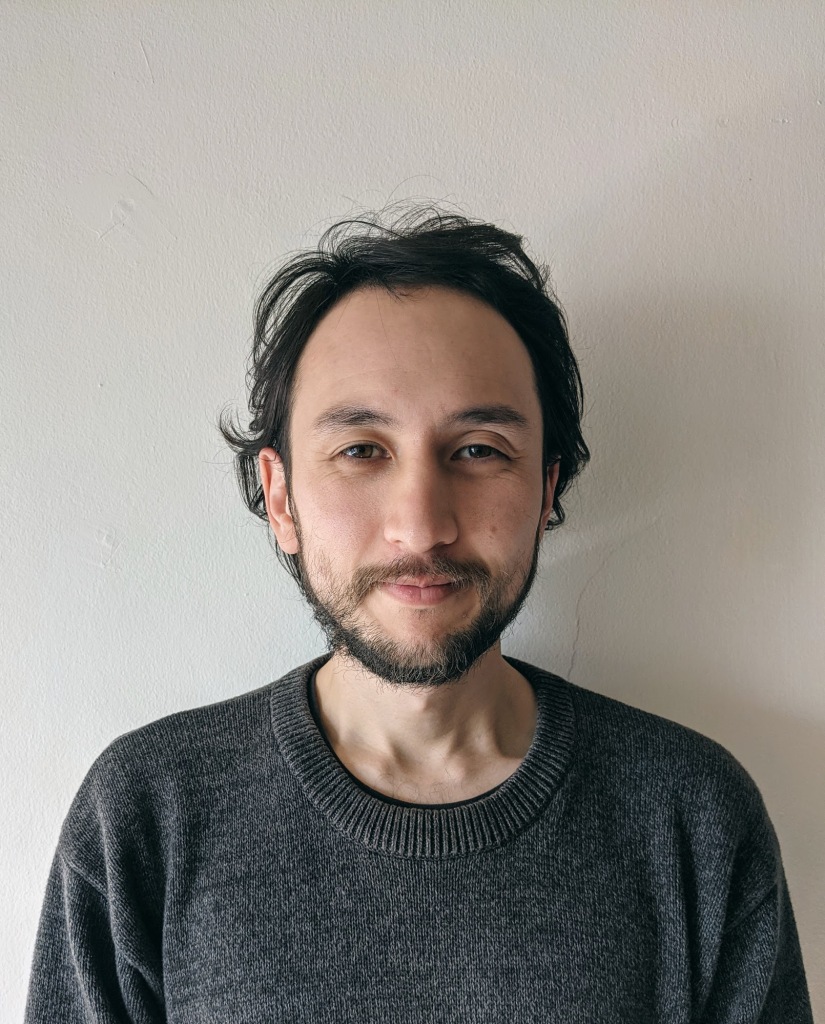 Hi, I'm Kynan!
I'm a meditation teacher who is interested in helping students to achieve their meditation goals, whatever they may be. I take a collaborative and student-centred approach to exploring the depths of what is possible through the many dimensions of practice. I believe that meditation has enormous potential for creating positive change and opening up space for new ways of relating to our experience.
I enjoy helping others who are curious about dedicated practice and want to experience transformational changes. I have a passion for helping students to find consistency and motivation for practising, to overcome obstacles or feeling stuck, and to delve deeper into the possibilities of the path. To do this, I seek to help students with whatever they need for developing their practice and navigating life, drawing upon a number of modern and traditional techniques of contemplative and introspective practice.
After dabbling with meditation over a number of years, I began a dedicated practice in 2016 as a tool to help with stress, anxiety, and depression, which led to an ongoing deep exploration of meditation amidst a busy schedule. From my own experience, I've found that meditation is a practice that can significantly change the mind in a way that touches every aspect of life. This is why I've decided to dedicate myself to sharing the practice of meditation and its potential benefits with others.
I've practised extensively in the śamatha-vipassanā technique elucidated in the book The Mind Illuminated. I also have experience in the insight meditation practices expounded by Rob Burbea in Seeing that Frees, non-dual awareness techniques, and brahmavihārā practice (mettā, compassion, empathetic joy, and equanimity). I've also found great value from practising 'parts work' as found in modern psychotherapy in modalities such as Internal Family Systems, and related practices in Buddhist meditation traditions such as Feeding Your Demons. I've completed a number of retreats, including a month-long solo retreat, several online group retreats, and a Goenka vipassanā retreat in the Blue Mountains.
I try to bring my experience as an artist, musician, and programmer into my understanding and sharing of Dharma teachings in a way that is clear, practical, and creative. I have a PhD in Media Art from the University of New South Wales and a Bachelor of Music majoring in Music Technology from the Western Australian Academy of Performing Arts. I've taught at the San Francisco Dharma Collective since 2020 and have taught a number of courses and retreats. I am authorised to teach by Dr. Tucker Peck, a clinical psychologist and meditation teacher. I live and work on unceded Gadigal and Wangal Land (Sydney, Australia).
---
What others are saying:
Kynan is an incredibly knowledgeable, patient, generous, intelligent, and supportive teacher. His meditation philosophy supports people exactly where they are, and his techniques empower students to learn in a safe and positive environment."
Kynan is a kind, gentle and relatable teacher who values their students' needs and experiences and in turn facilitates a very nurturing and exciting learning space!"
Kynan is a clear communicator and a calm, patient and compassionate meditation teacher."
Kynan is an incredible teacher – patient, insightful, clear, articulate, generous."
Kynan is an incredibly kind and thoughtful teacher. I enjoyed his classes immensely. He approached each question from the group with gentleness, drawing on his vast knowledge of the practice."