A 3-night silent meditation retreat in the beautiful Southern Highlands of NSW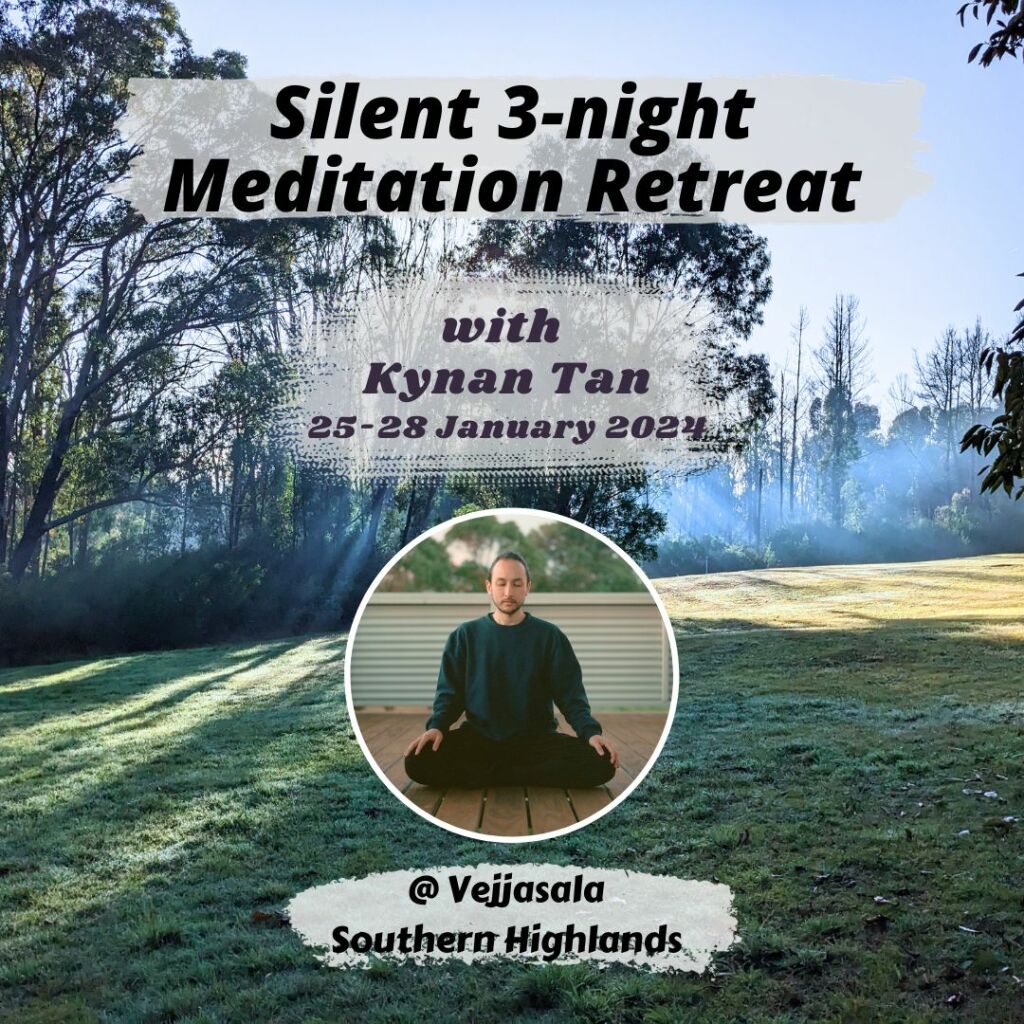 About this event
Dates: Thursday 25 to Sunday 28 January 2024, arrive 4pm Thursday, depart 2pm Sunday
Cost: $335 – $450 depending on the type of accommodation. Early bird prices are available until 20 December.
This 3-night meditation retreat allows practitioners to settle into stillness and quiet. The retreat becomes a supportive environment to go deeper into meditation than is typically possible with the busyness and complexities of daily life. The beautiful, serene environment allows space for cultivating awareness and equanimity and for exploring the mind.
The goal of the retreat is to provide an environment where all students can receive the required support and instructions to help them move forward in their practice.
This is a student-centred retreat, which means that there is no set curriculum to follow but rather each student will continue their own meditation practice and all talks and interviews will be responsive to students' needs and interests. Instructions on meditation techniques will be provided as required and all levels of experience are welcome. If you are unsure about suitability you can speak with the teacher prior to the retreat.
Retreat Schedule
The schedule will mostly alternate between seated and walking meditation. Each day there will be a dharma talk, a one-on-one interview with the teacher, three meals, and time for exercise or walking outside. We will observe noble silence from Thursday night until Sunday noon. All meals will be provided.
FAQ
Here's a short FAQ about going on retreat.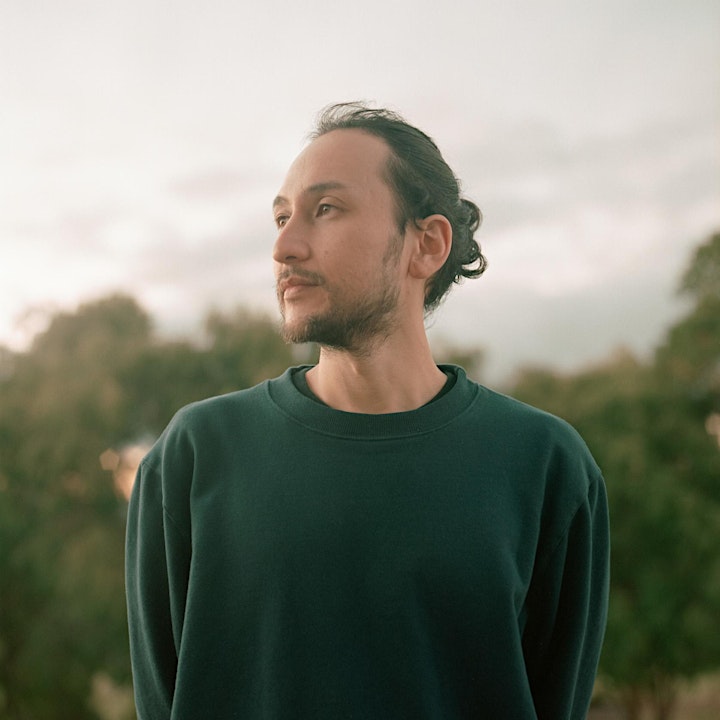 About the Teacher
Kynan Tan is a meditation teacher who takes a collaborative approach to helping students achieve their meditation goals. He came to meditation after struggles with stress, anxiety, and depression and found the practice to be transformative. He believes that meditation has enormous potential for creating positive change and opening up new ways of relating to our experience.
Kynan draws upon a number of different modern and traditional techniques of contemplative and introspective practice. He is a longtime practitioner of the stages of śamatha-vipassanā (as presented in the book The Mind Illuminated), Rob Burbea's insight meditation techniques, nondual awareness, and brahmavihārā practices (mettā, compassion, empathetic joy, and equanimity).
Kynan studies meditation with Dr. Tucker Peck. He teaches the Pragmatic Dharma Club at the San Francisco Dharma Collective, leads retreats, offers one-on-one instruction, and teaches online meditation courses. He is the co-founder of Sit Down and Practice. Kynan has sat a number of retreats, including a month-long solo retreat in 2021.
Venue and Cost
Vejjasala, located just outside the village of Wingello in the Southern Highlands of NSW, is the retreat centre of the Association of Engaged Buddhists (AEB). The name, Vejjasala, means a place for healing. This beautiful retreat centre features recently renovated, comfortable accommodation, expanses of bushland, and lots of amazing wildlife.
The event cost includes accommodation and food, with three vegan meals per day. Please indicate if you have any allergies or dietary requirements. We may not be able to accommodate all requests.
Costs range from $335 – $450 depending on the type of accommodation. Early bird prices are available until 20 December.
There are different prices for different rooms. All shared rooms will be allocated to people of the same gender (please indicate on the form if you are booking a shared room and this is not suitable for you). You can read more about the accommodation options.
Registration is at the bottom of the page via Ticket Tailor. Please complete the form and pay the full cost to reserve your place.
Scholarships are available via Open Dharma Foundation.
Payment to the teacher is traditionally made by donation (dāna or generosity) after the retreat. This continues the ancient Buddhist tradition where the teachings are offered freely. Participants are invited to make a donation that feels sustainable and generous according to their situation. These retreats and teachings are possible because of the generosity of others in the past and any dāna given will help make the teachings available in the future.
Full details about Vejjasala, accommodation options, directions, and information about what to bring can be found on the website.
There is a train station in Wingello, however trains do not frequently stop there. We will attempt to organise carpooling with the organisers and other participants, or you can take the train to a nearby station and then we will pick you up. Please indicate on the signup form if you require a lift or are able to offer lifts to others.
Vejjasala is a safe and inclusive space for LGBTQIA+ people.
Fire Danger
Due to its rural location in the bush, Vejjasala Retreat Centre is 'not to be occupied' on days with an 'extreme' or 'catastrophic' fire danger rating (per Wingecarribee Shire Council DA for the property). During the bushfire season, if the forecast before the retreat is for an 'extreme' or 'catastrophic' fire danger rating, the retreat will not be able to proceed. We will monitor the fire danger, and in the case of 'extreme' or 'catastrophic' fire danger rating, we will advise all participants as soon as possible and provide a full refund. The on-site retreat manager, caretaker or other AEB committee member will monitor the fire danger rating for the duration of the retreat.
Risks and Responsibility
This retreat will be conducted in silence (you can talk to the teacher as required). This may not be a good environment for you if you are experiencing mental health issues, or if you have experienced recent or severe trauma. While meditation retreats are generally beneficial, intensive meditation practice can lead to distress or adverse effects. The teacher and volunteers will do their best to support you but they are not qualified to provide mental health support. Please consider your own situation and discuss with the organisers and teacher if you have any concerns. The teacher may ask to arrange a phone call prior to the retreat to make sure they understand your situation and how they can best support your meditation practice.
It should be noted that participants attend these retreats entirely at their own discretion and should consider their own risks and responsibilities in regard to their own health needs and COVID. While reasonable efforts will be taken in regard to providing a safe environment, the Association takes no responsibility for individuals' behaviour or health consequences arising from attending a retreat.
If you are experiencing any symptoms of COVID please take a PCR or RAT test and notify the organisers at office@engagedbuddhists.org.au. If you test positive for COVID you will not be able to attend the retreat and we will arrange a refund. If you have a negative result you may still be able to attend, depending on the severity of your symptoms.
Refund Policy
PLEASE NOTE: Bookings may be cancelled at no charge 14 days prior to the event with a full refund (minus booking fees). As catering materials need to be purchased in advance by the Association, bookings cancelled less than 14 days prior to the event will incur a 50% fee, unless the space is able to be filled by another retreatant, in which case a full refund (minus booking fees) will be issued.
Enquiries
If you have any questions about the retreat, please contact Kynan – kynantctan@gmail.com